What are English At Large conversation groups?
Our conversation groups are groups of 8-12 learners who meet weekly to practice their English speaking skills. Our groups provide an opportunity for learners to improve their speaking confidence and meet other people adults who are learning English.
Topics usually covered in conversation groups include American culture and holidays, idioms, casual spoken English, and daily life situations (the bank, the post office, speaking with neighbors, etc.).
Our conversation groups focus mainly on listening and speaking, not reading and writing. Also, our groups are run by trained volunteers, not English teachers.
Frequently Asked Questions
Who can participate?
English At Large conversation groups are open to all adults who want to practice their English speaking skills.
What level of English do I need to attend?
To participate fully in a group, we recommend that you have an at least an intermediate English speaking level. If you can speak on the telephone without too much difficulty, your English speaking ability is likely at an intermediate level.
Each conversation group facilitator determines which learners can join their group and may determine that some learner's English speaking ability is too low to join their conversation group.
How much do these groups cost?
All of our programs are free.
Donations, of any amount, made to English At Large are always appreciated.
Can I attend more than one conversation group at the same time?
You will be placed in one group at the start of the semester. You will be placed on a waitlist for your second choice group. If there is space available in the group, you will be contacted to attend that second group.
I've participated in a conversation group in the past. Do I need to register again?
Yes. All learners who would like to take part in our current session of conversation groups must fill out the registration form.
What happens after I register?
English At Large and your group facilitator will call or email you before the group begins. Please confirm that you are in a group before attending.
Please note that our conversation groups are very popular and that you might be placed on a waiting list.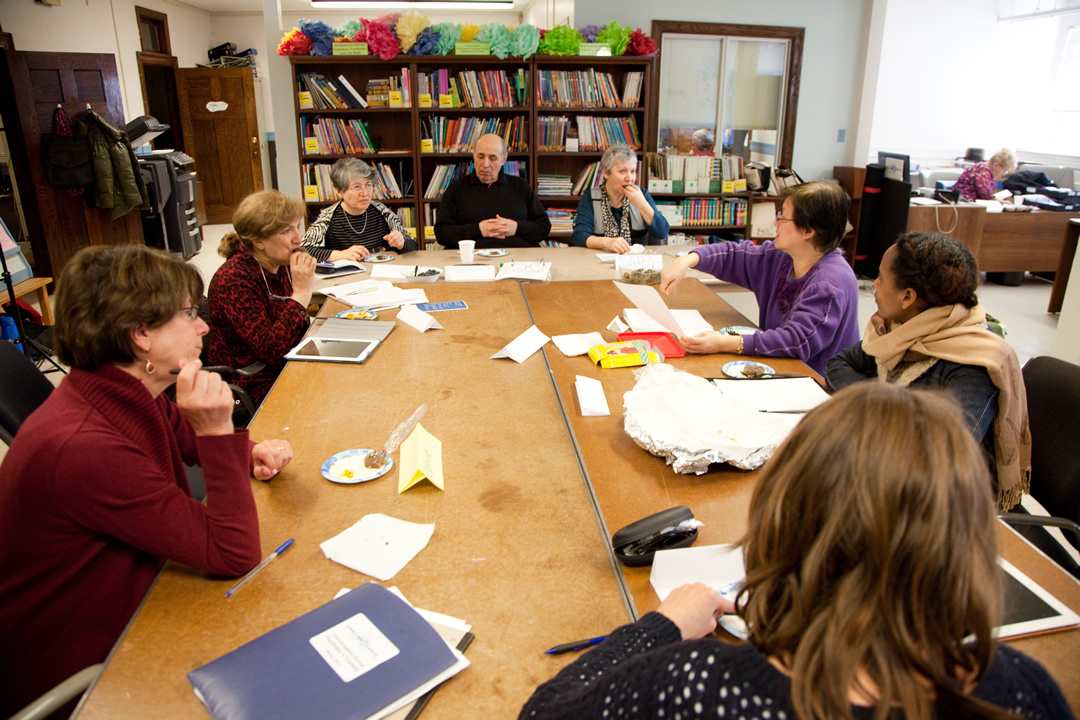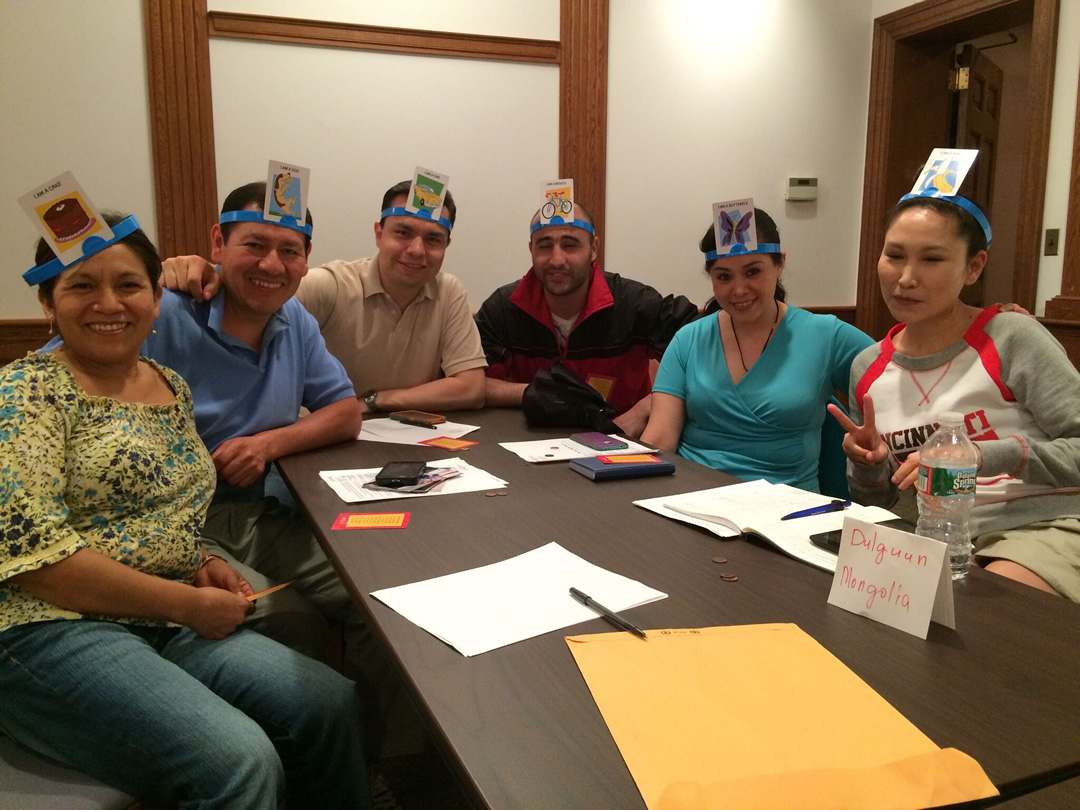 800 West Cummings Park, Suite 5550
Woburn, MA 01801
tel : 781.395.2374
email : info@englishatlarge.org
Subscribe to our newsletter