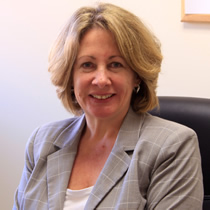 Maureen Willis
Executive Director
Ms. Willis oversees the day-to-day operations of the organization and supports the staff and volunteers in the delivery of service. She works closely with members of the board and other volunteers on fundraising and marketing initiatives to secure financial resources and raise awareness across our service community to support our work.
Maureen has more than 20 years of experience in nonprofit administration, communications, marketing, and fundraising. She has led the development offices at several community-based nonprofits, and most recently served as a consultant to a number of charities in Greater Boston. She has worked with great success to improve operations and expand resources for high-impact nonprofits.
Maureen has a B.A in Executive Management and an M.A. in Nonprofit Management & Philanthropy from Bay Path University.
Csilla Tambor
Director of Volunteer Engagement
Ms. Tambor is responsible for the training and professional development of tutors and conversation group leaders. Prior to English At Large, Ms. Tambor was a Senior Teacher/ Executive English instructor at Boston language schools, and taught courses in General, Business, and Academic English.
Csilla has lived and worked in the UK for four years and brings US and international business and training experience with two global companies. She has taught English to adults and children in Hungary, and is proficient in Hungarian. As an active volunteer in school and community organizations, she has contributed to outreach, educational and literacy initiatives, and is delighted to be working with EAL's dedicated staff and volunteers.
Csilla has a B.S. from Boston College, an MBA from HULT International Business School, and is a Cambridge CELTA certified ESL instructor. She resides in our service area and is active in the local community.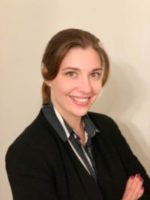 Natalya Tausanovitch
Programs and Database Manager
As Programs and Database Manager, Natalya oversees all of the systems that help us manage, track, and support the hundreds of learners and volunteers we engage in our programs each year. She coordinates many aspects of the Tutoring Program, including the tutor/learner matching process and wait-list management, and also works to organize and enhance the quality of our Conversation Groups program. Before joining the EAL staff, she volunteered with us as a one-to-one tutor. 
Natalya comes to English at Large from the startup world, where she worked in program management executing nationwide retail sales & merchandising programs for consumer brands. Prior to her work at a Boston startup, Natalya served as a Teaching Fellow at non-profit organization Breakthrough Collaborative, which aims to close the achievement gap for underserved middle school students across the country. Natalya is delighted to be back in the non-profit world and put her executional experience and love of language to work at English at Large.  
Natalya holds a B.A in English with a minor in music from the University of Rochester in Rochester, NY, where she also received a fifth-year scholarship to study Russian Language & Culture.  In 2019, she earned her CELTA credential, the gold standard in English instruction to adult speakers of other languages (ESOL). 
Joseph Ronca
Programs Assistant, AmeriCorps
Joe is serving as EAL's programs assistant for the 2019-2020 year while simultaneously serving in AmeriCorps's New American Integration Program. He will assist in the continued development of Job Readiness Training services at English At Large as well as facilitate the Career Access Lab program.
Prior to joining English at Large, Joe studied at the University of New Hampshire at Manchester in Manchester, New Hampshire, where he studied Political Science. With a passion for law and international relations, he wrote articles on a weekly basis for his college newspaper and spent time studying international conflict resolution in Northern Ireland. He also spent a semester doing an internship in which he assisted newly arrived refugees with their transition to life in the United States. He is excited to be joining the team at English At Large and is especially looking forward to further improving the CAL program as it enters its fifth year.
After serving at English At Large, Joe plans to pursue a career in teaching, either here in Massachusetts or perhaps teaching ESL in Massachusetts. In his spare time, Joe enjoys reading, lifting weights, and hiking in the mountains of New Hampshire.
800 West Cummings Park, Suite 5550
Woburn, MA 01801
tel : 781.395.2374
email : info@englishatlarge.org
Subscribe to our newsletter