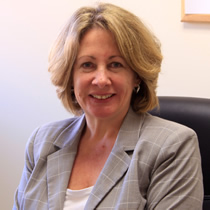 Maureen Willis
Executive Director
Ms. Willis oversees the day-to-day operations of the organization and supports the staff and volunteers in the delivery of service. She works closely with members of the board and other volunteers on fundraising and marketing initiatives to secure financial resources and raise awareness across our service community to support our work.
Maureen has more than 20 years of experience in nonprofit administration, communications, marketing, and fundraising. She has led the development offices at several community-based nonprofits, and most recently served as a consultant to a number of charities in Greater Boston. She has worked with great success to improve operations and expand resources for high-impact nonprofits.
Maureen has a B.A in Executive Management and an M.A. in Nonprofit Management & Philanthropy from Bay Path University.
Csilla Tambor
Director of Volunteer Engagement
Ms. Tambor is responsible for the training and professional development of tutors and conversation group leaders. Prior to English At Large, Ms. Tambor was a Senior Teacher/ Executive English instructor at Boston language schools, and taught courses in General, Business, and Academic English.
Csilla has lived and worked in the UK for four years and brings US and international business and training experience with two global companies. She has taught English to adults and children in Hungary, and is proficient in Hungarian. As an active volunteer in school and community organizations, she has contributed to outreach, educational and literacy initiatives, and is delighted to be working with EAL's dedicated staff and volunteers.
Csilla has a B.S. from Boston College, an MBA from HULT International Business School, and is a Cambridge CELTA certified ESL instructor. She resides in our service area and is active in the local community.
Leah Mulrenan
Programs and Database Manager
In this role, Leah oversees all of the systems that help us manage, track, and support the hundreds of learners and volunteers we engage in our programs each year. She coordinates many aspects of the Tutoring Program, to include the tutor/learner matching process and wait-list management. Leah also works to organize and enhance the quality of our Conversation Groups and manages our Career Access Lab (CAL) program.
Prior to joining EAL, Leah worked as the AmeriCorps Program Manager at Social Capital Inc. (SCI), a nonprofit that works to strengthen communities by connecting diverse individuals and organizations through civic engagement initiatives. In this position she recruited, trained, and supported SCI's AmeriCorps members.
Leah has a B.S. in Facilities Planning and Management from Wentworth Institute of Technology in Boston.
Gretchen Kellogg
Programs Assistant, AmeriCorps
Gretchen is serving as EAL's Programs Assistant for the 2017 – 2018 year in conjunction with AmeriCorps' New American Integration Program. She will be working to expand Job Readiness Support services at English At Large and provide assistance in the Career Access Lab (CAL) program.
Gretchen spent last year teaching English to children at a public school in Budapest, Hungary. She has taught English to adults and children in Japan and India. While studying for her B.A she spent her time mentoring children in the community and volunteering at local non-profits. She is excited to be a part of the English at Large community.
Gretchen received her B.A in Anthropology and English from Saint Michael's College in Burlington, Vermont and has a TESOL certificate. In her spare time Gretchen loves playing with her dogs and knitting scarfs.
800 West Cummings Park, Suite 5550
Woburn, MA 01801
tel : 781.395.2374
email : info@englishatlarge.org
Subscribe to our newsletter