Contact us
The English At Large staff is available to support our learners and our volunteers enjoy their experience.  We offer a library of resources on a variety of educational topics and can meet to discuss your goals.  We can be reached by phone, by email, or in person during the following office hours:
Monday through Thursday 9:00 am to 5:00 pm.
Please note:  There are times when our office is not open, due to staff attendance at trainings and other community events.  We have a small staff and thank you for your patience.
Always contact the office before coming to be sure someone is available.
Phone: 781-395-2374
Email: volunteer@englishatlarge.org or info@englishatlarge.org
Address: 
English At Large
800 West Cummings Park
Suite 5550
Woburn, MA 01801
The English At Large office is located on the 5th floor of 800 West Cummings Park.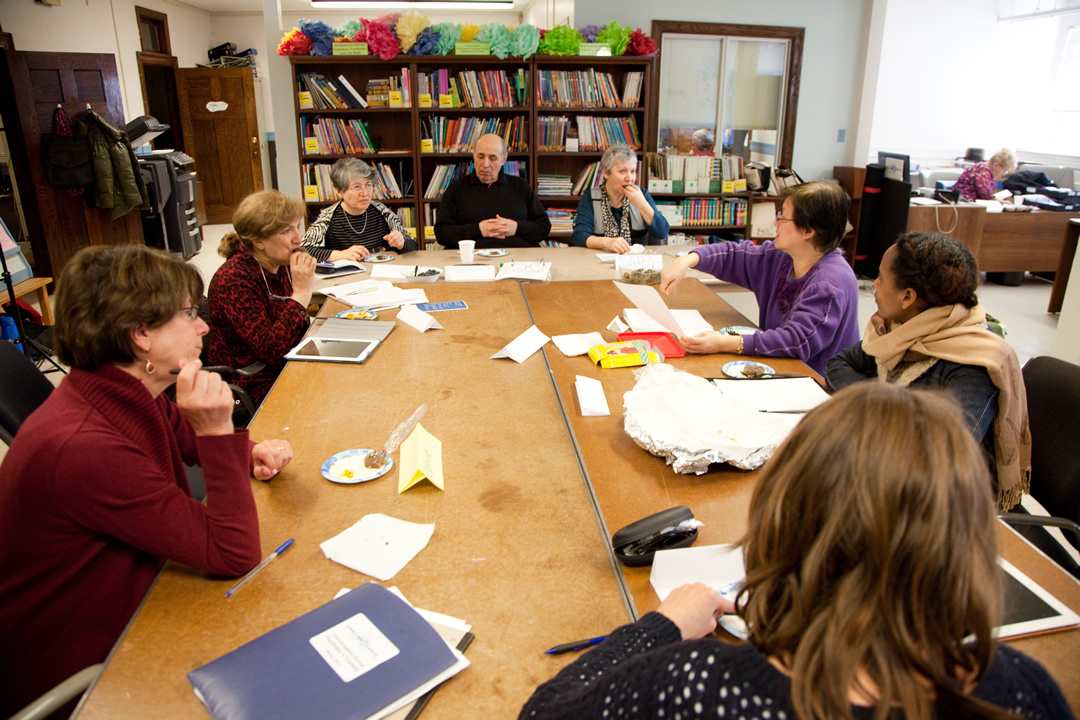 800 West Cummings Park, Suite 5550
Woburn, MA 01801
tel : 781.395.2374
email : info@englishatlarge.org
Subscribe to our newsletter